FireBelly Rep exists to keep storytelling alive through a passionate dedication to original, diverse, inclusive, affordable, and accessible performance-based art, fueled by the unwavering belief that all humans have the inherent right to add to the story of creation; we make art because we are art.
What We Believe In:
Casting Brown People!
Casting Disabled People!
Creating Accessible Performances: Emotionally & Physically
Race, Size, and Gender Blind Opportunities
LGBTQ+ Opportunities
Doing Rad Shit with Rad People
Collaborative Storytelling
Providing Artists with a Team to Help Them Go Forth and Create
Equality in Voice
Being Part of a Unified Creative Community in the Heartland.
Being a 'House of Yes' - Opportunities for Unconventional Ideas
Plans For The Future:
Assisting Artists with Short-Term Productions
Once Upon A Time: A Unique Children's Workshop
FireBelly Pen Pals: Collaboration Across State Borders
Let's Talk: Special Events & Panels
FireBelly Rep's Work + Progress: Readings & Workshops
Panopticon: A Storytelling Podcast
LiveFlix & Chill: Serialized Live Storytelling
Immersive Experiences
A Unifying Narrative
We know, like many new companies, we have a lot we've set out to do. But we believe that with each new connection, each new idea, our family will grow wider and stronger and the impossible won't seem so hard to reach.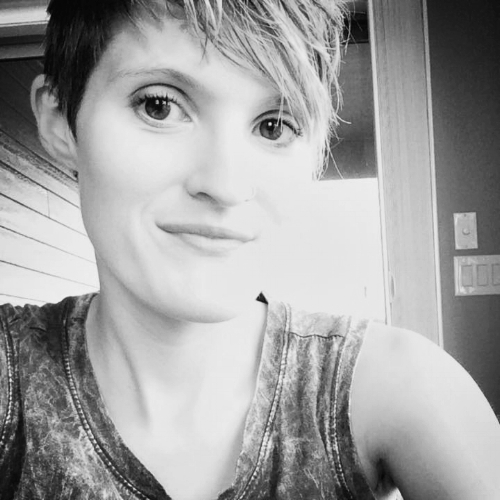 Kristalynn loves deeply, and shares her fantastically grounded and yet immensely magical mind with anyone near her. She is a manager of a chaos, a lover of whoppers, and a fierce, fierce friend.
Forged in the treacherous deserts of Omaha, Jeremy roves the dunes, pen in bandaged hand, to scribe the bedlam befalling his species. He looks forward to his next incarnation as an over-frosted cinnamon roll that falls into a campfire.
Madeline is a blatant people-watcher, existentialist, and sap. She still thinks about the girl she saw crying at a stoplight ten years ago. Sometimes absurd, mostly realistic, she aims to shed light on human perspectives.
Brendan once killed a unicorn and was baptized by an explosion of blood as he nommed on its still-beating heart. An explorer of mysterious caves and receiver of cosmic encodings, he's been called Literally Batshit Insane many times.